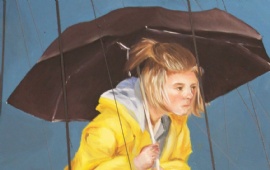 Congratulations to Year 12 and 13 students, Amber, Anna, Bel, ​​Esme, Isabelle, Jemima and Rebecca whose artwork has been shortlisted for The John Downton Award for Young Artists.
This annual exhibition encourages and celebrates the creativity of Kent's young artists. Their work will be shown at County Hall in Maidstone from Tuesday 22 October to Wednesday 8 January. Winners will be announced at an invitation only awards evening on Tuesday 19 November.
Visitors to the exhibition will have the chance to vote in the People's Choice Award. The result will be announced at the beginning of January 2020. Selected work will then tour to the Turner Contemporary in Margate from 18 January to 8 March 2020.
All artwork can be viewed in the attachment below.