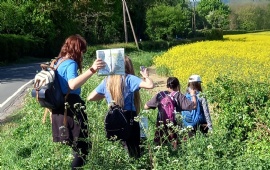 We are excited to share with you that we have been awarded a certificate from the Duke of Edinburgh office celebrating our volunteering effort and its impact.
Participants from Weald of Kent Grammar School have dedicated a huge 2236 hours to volunteering between April 2021 and March 2022, with a social value of £10,330.32.
Well done, this is an incredible achievement and we are really proud of all our participants!