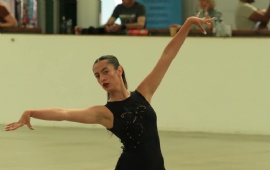 Lucy from Year 12 has been selected to represent the Great Britain Artistic Skating Team at the Hettange-Grande Open International (France) this October.
Lucy has worked extremely hard to get to this level of competition and is a member of Maidstone Artistic Roller Dance Club (MRDC).
Well done Lucy, this is a great accomplishment.