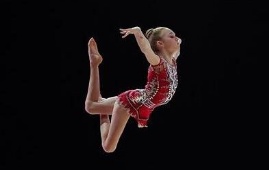 Bea, along with her acrobatic partner Hector Kinghorn, travelled to Israel during half term to compete as part of the British team in the European Championships.
This was a really tough competition with teams from all over Europe. Bea and Hector were placed seventh in the qualifications. Only one partnership per country was able to go through to the finals and a more senior pair was selected. Bea was delighted for the other pair and thrilled when they came second.
The following weekend Bea and Hector went to South Tyneside to compete and gained the highest scores of the whole competition in all three routines. Well done Bea!